The 14 Best Hair Growth Vitamins for Longer, Stronger, Thicker Hair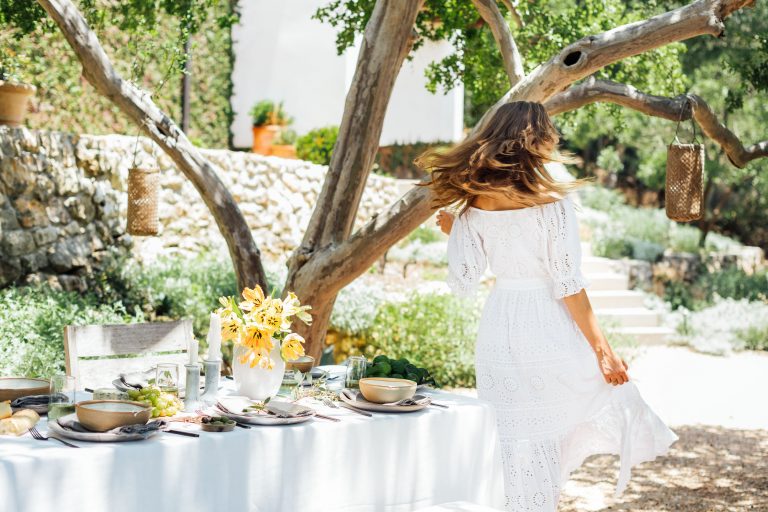 Often overlooked, hair health is one of the primary ways our bodies signal that something could be off. Before hopping back to your inbox or scrolling down to the best hair growth vitamins, take a second to think about your locks. Does your hair feel nourished or dull? How would you describe the state of your scalp? What about your hairline? Is your scalp dry? Hair thinning? As you answer these questions, keep in mind that everything from genetics and hormonal imbalances (hello, postpartum!) to stress and nutritional deficiencies can compromise your hair.
It's also important to remember that we shed an average of 80-100 hairs every day. Additionally, during certain times of the year, we may notice an increase in shedding, especially in the coming fall months. This common phenomenon is known as seasonal shedding. At any rate, changes in your hair could indicate nutrition or lifestyle issues. A dry scalp, for example, could mean you aren't getting enough healthy fats in your diet. Similarly, thinning hair could be caused by stress or a lack of protein on your plate. 
What Causes Hair Loss?
Without a doubt, you probably think about your hair on a daily basis. You're either fretting over a bad hair day, in the midst of growing longer, stronger hair, or are considering an end-of-summer chop. Maybe, you're stressing over recent hair loss. If that's the case, you might be missing clues that your hair is revealing about your health. After all, research shows that changes in your hair's look, texture, thickness, etc. can be signs of underlying health conditions. Before jumping to any conclusions, chat with your doctor about any changes you've noticed. 
In terms of what causes hair loss, along with other hair conditions, it varys. For example, hair thinning could be tied to a thyroid disease. In essence, hypothyroidism can cause hair shedding, as well as a change in hair appearance. Anemia, another health condition, can be a sign of low iron stores, thus impacting hair health. And while it's not completely understood why low iron causes hair loss, iron is critical for many biological reactions. From a nutrition standpoint, diet matters. Certain foods—like avocados, eggs, lentils, salmon, and seaweed—can support your hair's luminosity, strength, and thickness. 
Postpartum Hair Loss
Common for many mothers, the postpartum time period is often correlated with hair loss. If you're in the thick of postpartum hair loss, I'm right there with you. During pregnancy, the body experiences soaring estrogen and progesterone, which causes hair to remain in an ongoing stage of growth. As hormones level out in the months following childbirth, changes in hair thickness can occur.
Rest assured that postpartum hair loss is both normal and temporary. It's actually a change that is unrelated to breastfeeding. Most women will return to their usual hair growth cycle between 6-12 months after giving birth. If you're a new mom and are noticing dramatic hair loss, that's also common. If you have any concerns, discuss them with your doctor. Otherwise, continue to eat nutrient-dense foods, incorporate self-care when possible, and continue taking your prenatal vitamin.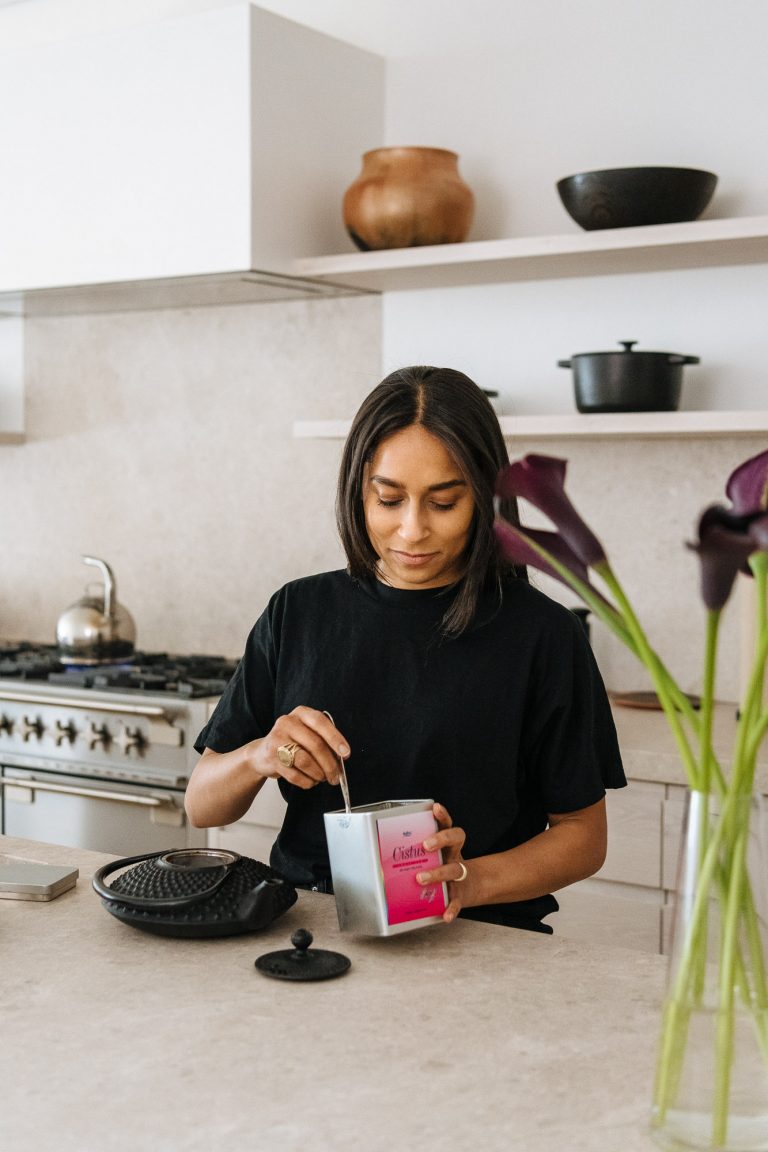 Hair Wellness Begins on the Inside
If you have one takeaway from this article, it's this: hair wellness starts internally. Yes, products can transform your hair, revitalize your locks, and re-introduce a healthy scalp, but nothing compares to a diet rich in key vitamins and nutrients. Unfortunately, the Standard American Diet (SAD) lacks essential nutrients—but armed with an understanding that eating whole, minimally processed foods is ideal, you're on your way to establishing healthy locks. And while eating foods that promote hair growth is important, adding in a daily supplement will further support your hair growth goals.
Important Ingredients in Hair Growth Supplements
The right hair growth vitamins can help nourish your hair from the inside out, resulting in a faster growth rate and thicker, more nourished strands. An effective supplement can improve the length and condition of your hair, and as an added bonus, it can also improve your nails and skin as well.
When it comes to choosing the best hair growth supplement, you want to look for these key ingredients:
Vitamin A: A fat-soluble vitamin, vitamin A is in the same class as retinoids—a common ingredient in many beauty creams. Vitamin A is necessary for cell growth, and since hair has some of the most quickly replicating cell

s on the body, hair needs adequate levels of vitamin A.

B Vitamins: Vitamin B6, B7, and B12 are especially important for hair health.

Biotin

is a common B Vitamin and probably one of the most popular supplements for healthy hair. In fact, not getting enough B vitamins can cause hair loss.

Vitamin B12 deficiency

has also been linked to hair loss, and may be involved in the premature greying of hair.

Vitamin C: Vitamin C is a powerful antioxidant that helps protect against free radicals. And free radical damage can block hair growth. Additionally, our bodies need vitamin C to create collagen (a protein). Collagen is an important part of hair structure.

Vitamin E: Like vitamin C, vitamin E is a potent antioxidant. Vitamin E helps block free radicals at the hair follicle level, potentially helping maintain healthy locks in the long run.

Iron: Given that adequate iron levels are necessary for hemoglobin production, and hemoglobin is required to deliver oxygen to your hair follicle cells, iron is crucial for hair health.

Zinc:

Research

shows that zinc is a potential inhibitor of hair follicle regression, meaning that it plays a role in hair health. Zinc is involved in protein synthesis and cell division, two components of hair growth.

Protein: Last but not least, because hair is made almost entirely of protein, it is an important ingredient in your daily supplement (and / or diet).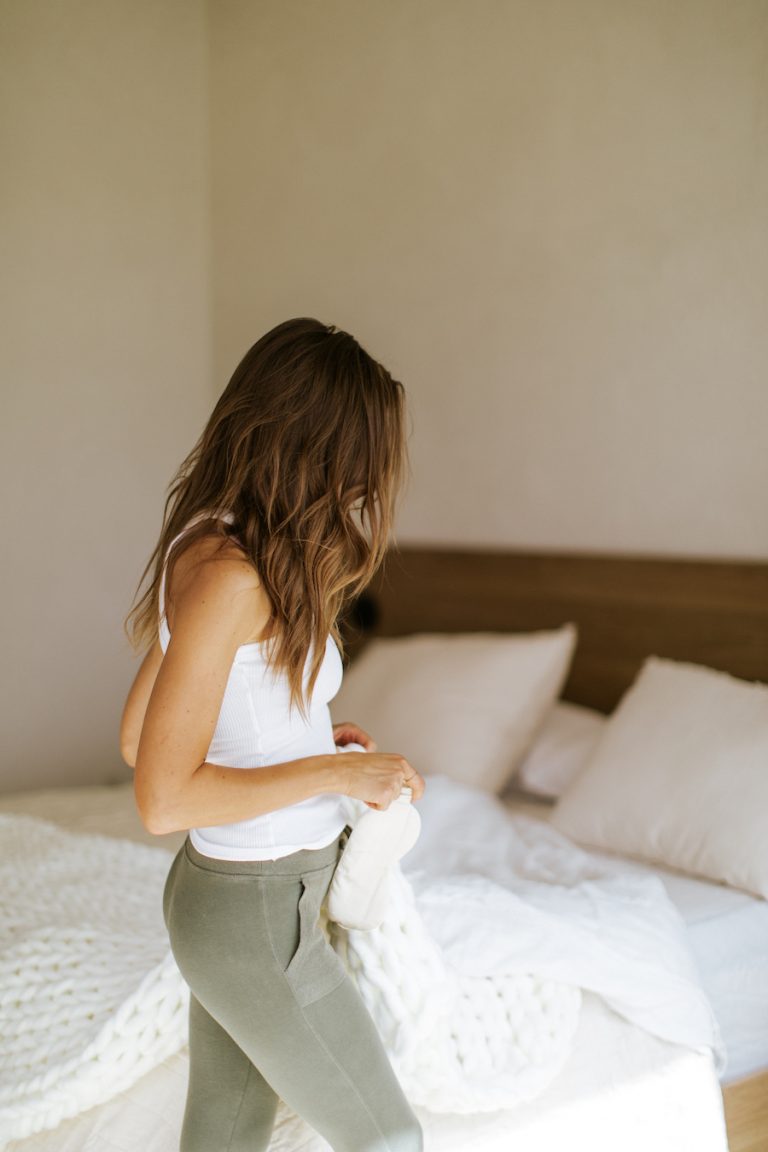 Let's Talk About Biotin
First of all—what is it? Biotin is one of the B complex vitamins. It helps convert food into energy. Like other B vitamins, biotin is water-soluble, so any extra biotin you consume will simply pass through your body when you urinate. Between 30-100 mcg per day of biotin is recommended. Most people get the daily recommended amount of biotin from eating a healthy diet (it's present in eggs, milk, bananas, etc.), but adding in a biotin supplement has no known toxicity symptoms associated with supplementing too much.
While the National Institutes of Health reports that there is still insufficient evidence to provide the efficacy of a biotin supplement, signs of biotin deficiency include hair loss, skin rashes, brittle nails, etc. The jury may still be out about its ability to deliver scientifically-proven results, but reviews on popular biotin supplements say otherwise. More on that, below. At any rate, biotin is considered harmless if you take more than the RDA. If you notice more breakouts than usual after taking high doses of biotin, you may want to scale back. There isn't a proven link between biotin and acne breakouts, but this micronutrient can reduce your body's absorption of other nutrients (including ones that naturally help your body combat acne).
Toxic Ingredients to Avoid in Hair Supplements
Just as effective supplements can help create thicker, more nourished strands, an effective supplement is a waste of money. Not only are these a financial burden, but they are harmful to your hair, your body, and the planet. When it comes to beauty, non-toxic (when possible!) is the way to go, and organic is always a plus.
You can find a full list of ingredients to avoid here, but these are a few harmful offenders: Sulfates (cost-effective cleansing agents), parabens (preservatives), denatured alcohols (drying to the scalp), synthetic fragrances (an array of potential irritants hidden in artificially-fragranced formulas), and Formaldehyde (currently under investigation for potential safety concerns). Luckily, there are a variety of clean supplements that help restore hair strength and luminosity on the market.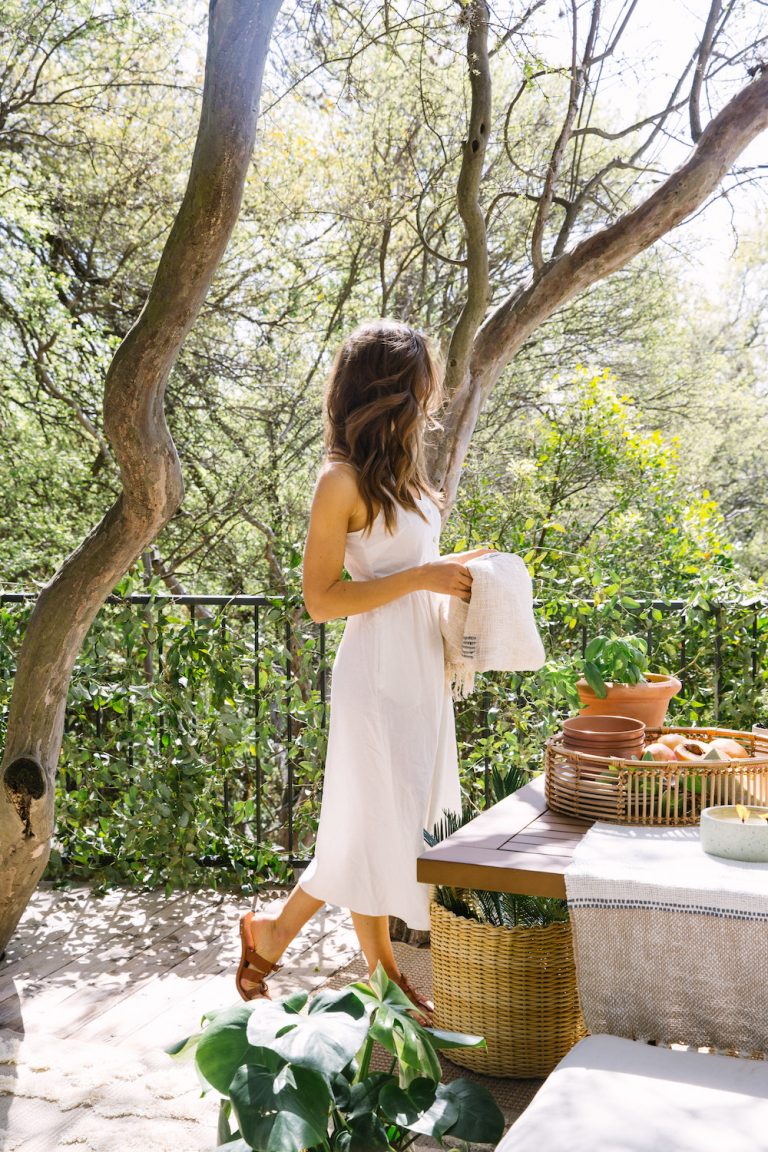 How to Choose the Best Supplement for Hair Growth
When it comes to choosing the most optimal hair growth supplement, you want to look for clinically-backed products that have been tested for efficacy and quality. Keep in mind that most supplements take at least three months in order to build up stores of various vitamins, minerals, and compounds, so having patience is key.
Before buying a hair growth supplement, though, chat with your doctor or dermatologist. Get tested for any potential nutrient deficiencies as well as make sure you choose a supplement that won't cause allergies or other adverse effects. Furthermore, read all labels and steer clear of non-natural or chemical ingredients. Ideally, the ingredients are plant-based and come from organic sources.
14 Best Hair Growth Supplements
Ranging from organic and plant-derived to unique, cutting-edge capsules, serums, and powders, there is no shortage of hair growth supplements on the market. Again, when taking a hair growth supplement, consistency is key. You may notice a difference in just a few weeks, otherwise it may take upwards of two months. Commit, daily, and let these clinically-backed supplements work their magic.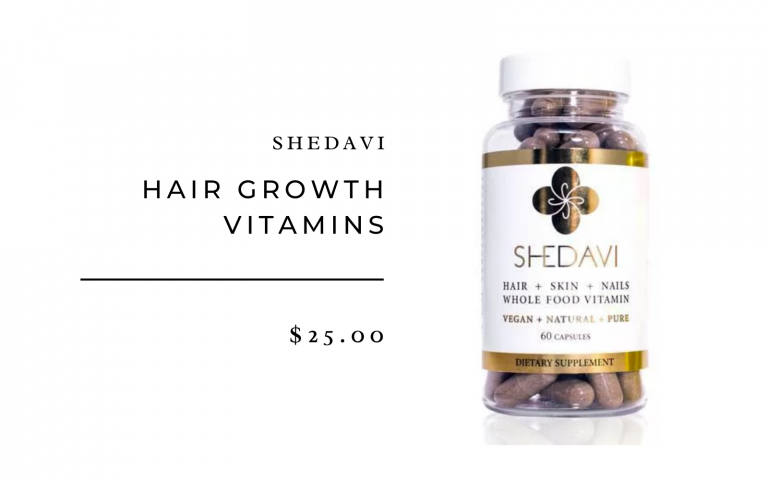 It's no surprise that this was voted #1 by The Oprah Magazine. Ethically-sourced, 100 percent vegan, and made with organic ingredients, each capsule contains a variety of nutrients necessary to promote hair growth and thickness from within. Shedavi collects botanicals from around the world to create a vitamin that supports longer, healthier, and fuller hair. It synergistically promotes hair health with herbs that contain B vitamins, minerals, fatty acids, and protein-building nutrients. Furthermore, this supplement promotes skin elasticity while supporting dandruff prevention.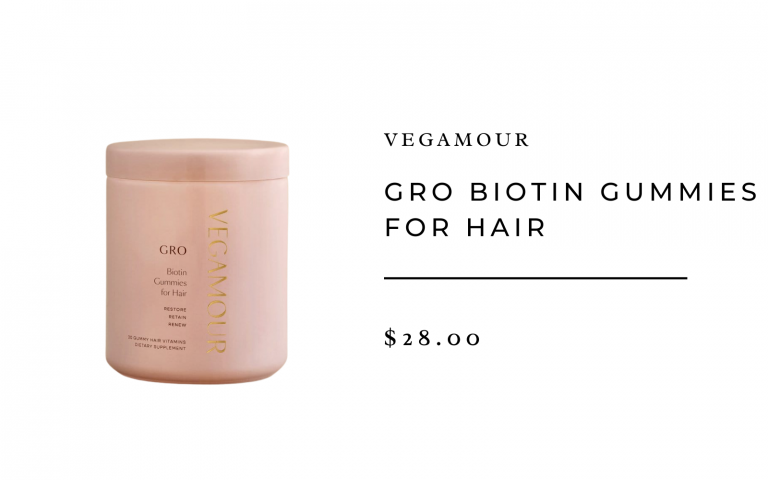 GRO Biotin Gummies feature a proprietary blend of vitamins and minerals to help nourish the scalp and support healthy looking hair. These (strawberry-flavored!) gummies contain biotin, folic acid, and B vitamins to support the body's production of keratin and collagen. In addition, they contain vitamins A, C, and E to help neutralize follicle-damaging free radicals. Last but not least, they have zinc to promote and maintain a healthy scalp. Just one gummy vitamin per day can aid in fuller-looking, luxurious hair that shines and radiates.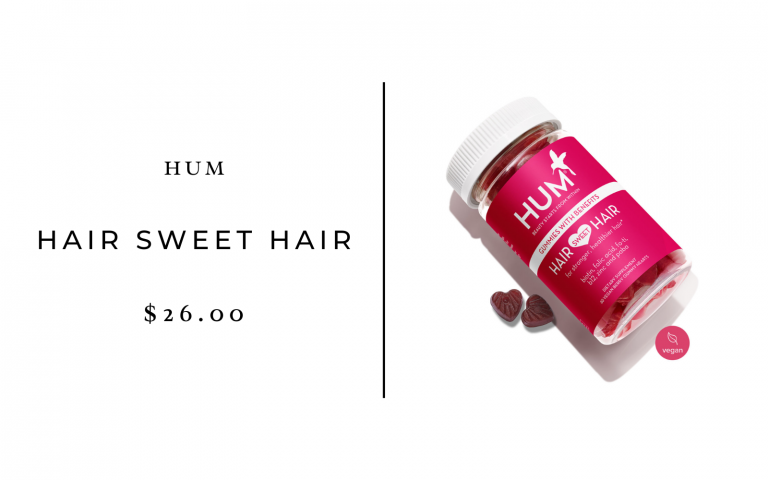 Formulated with hair-loving ingredients like biotin and folic acid, Hum Nutrition's vegan berry gummies promote longer, stronger, and healthier hair. Along with traditional hair growth supplement ingredients, Hair Sweet Hair also contains Fo-Ti, an herb that is used in traditional Chinese medicine to help combat hair loss. This supplement is triple tested for purity, formulated with clinically-proven nutrients that are sourced with intention. In fact, every ingredient is meticulously tested to ensure all of Hum's supplements are pure, potent, and effective.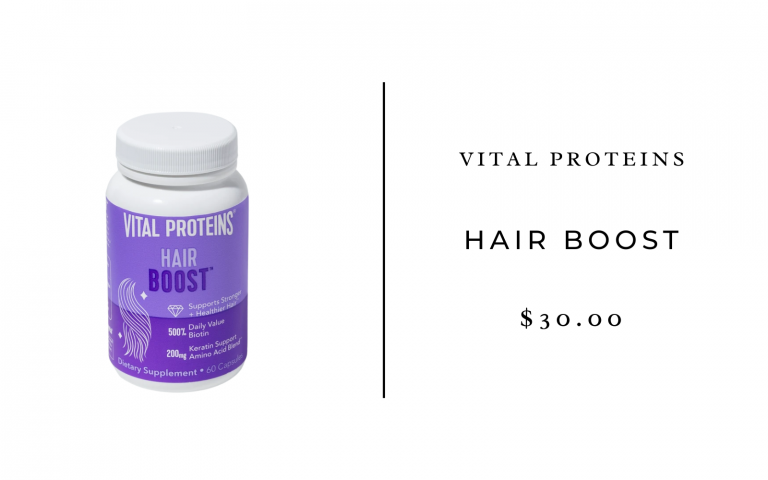 Well-known for their collagen supplements, Vital Proteins also offers Hair Boost capsules as part of their wellness line. Containing vitamins A, B6, B12, C, and E, this supplement supports healthier hair. Their clinically-proven, high quality ingredients include organic ashwagandha root extract, a blend of keratin support amino acids, saw palmetto, and more. These are both Whole30 approved and flavorless, so need to worry about an aftertaste. Customers report a variety of positive results, including hair growing in more fuller.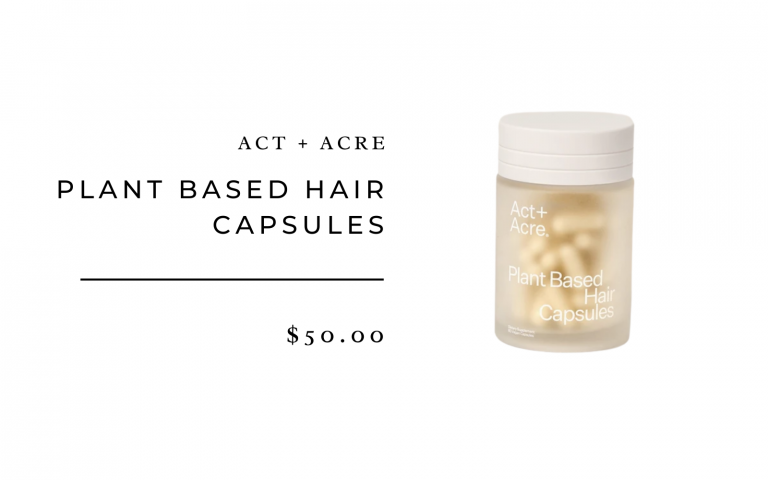 This cutting-edge supplement is pioneering the scalp care industry. An innovative new product, Act+Acre's proprietary and clinically-approved vegan formulation includes the key vitamins and minerals needed to give your hair the support and steady flow of nutrients it craves. They're committed to clean and unique ingredients, like horsetail extracts (which are rich sources of silica to add volume and shine).
The addition of biotin promotes a healthy and consistent growth cycle and the combination of plant extracts and vitamins promote hair growth, resilience, and visible strand thickness. In many ways, this hair supplement sets Act+Acre apart. Their products are cold-pressed, a unique method of manufacturing that consumes 90 percent less energy than conventional heat manufacturing. With sustainability at the forefront, they offer a refill program for their beautiful bottles (which are produced with the most recyclable forms of plastic). Act+Acre is currently pursuing a climate neutral certification.  
SuperHair's clinical strength formula supports hair health with a range of powerful ingredients: botanicals, micronutrients, and adaptogens traditionally used in Chinese medicine and Ayurveda. First and foremost, bioavailable vitamins A, B, C, D, E, and K address many of the nutritional deficiencies that inhibit the growth of healthy hair. Second, organic adaptogens (ashwagandha and ginseng) help balance stress hormones that can contribute to hair loss. Third, they add follicle protectors (saw palmetto and pumpkin seed) to help inhibit the hair-destructive hormone, DHT. Last but not least, micronutrients from horsetail to kelp support hair texture and internal hormone balance. 
Made with organic B vitamins, organic algae, and 1 billion probiotics, this supplement packs a powerful punch. It's one of the most unique, plant-derived, and organic hair products available. Beyoutiful is a plant-based beauty vitamin to help support healthy glowing skin, hair, and nails. This supplement is particularly helpful for those on a plant-based diet who naturally have a difficult time getting in their B vitamins. Ora created a superstar lineup of organic ingredients to help protect against skin pigmentation, the appearance of wrinkles, and hair dullness. Interestingly, multiple studies [link!!!!!] have shown that astaxanthin, potent in this supplement, can provide significant improvements to skin's moisture and elasticity—a special ingredient in these capsules.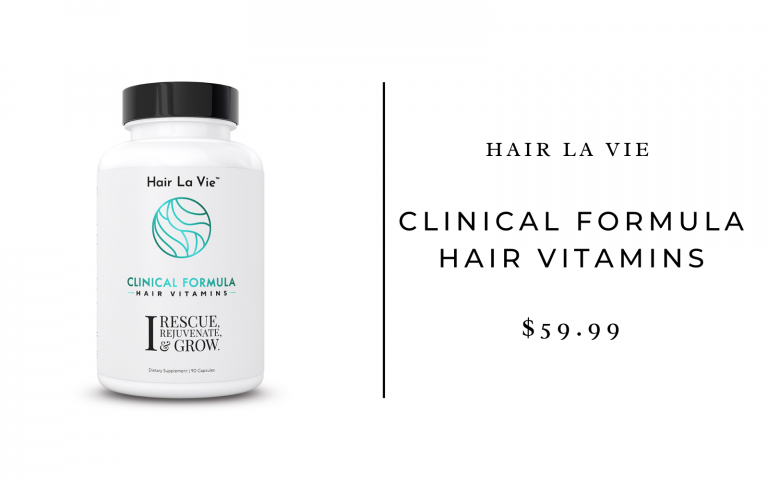 Formulated to protect and repair hair's natural beauty, Hair La Vie Clinical Formula is a supplement that promotes healthy hair using the power of total body nutrition. Each hair-supporting ingredient was chosen for its promising benefits on scalp and hair health.These vitamins provide a comprehensive blend of nutrients to help achieve the gorgeous volume, incredible shine, and rejuvenated health that your hair deserves. Their ingredients include reishi mushroom (an adaptogen), vitamin E, amla (a potent berry), flaxseed, bamboo stem, saw palmetto, hydrolyzed collagen and more.
Unique to women in their mid-40s (and older), this hair growth supplement was developed for women experiencing hair thinning due to hormonal fluctuations (peri- and post-menopause). This product also helps combat the effects of stress, environmental toxins, metabolism, and nutritional changes—which can all impact hair growth. Backed by clinical evidence, 76 percent of women saw thicker hair after six months and 100 percent showed visible improvement in hair growth after nine months. While results vary, Nutrafol is trusted by over 2,500 doctors and dermatologists. Their ingredients are sourced from all over the world, but Nutrafol is proudly made in the USA.
Unlike the other supplements included, this is a lightweight topical serum for women and men that combats dry, brittle, and thinning hair. It contains antioxidants and powerful plant nutrition that improves hair strength and minimize breakage. Applied directly to the scalp, this vegan, leave-in formula nourishes thinning hair and supports stronger, thicker-looking strands. It also features a patented complex of botanical ingredients that is clinically shown to improve hair density and thickness after 90 days.
Made in Southern California, FoliGrowth uses patented ingredients with 5000mcg of biotin, saw palmetto, hyaluronic acid, choline, and more. Combining 28 herbs and vitamins, the FoliGROWTH vitamin complex assists in growing thicker, fuller hair. Designed specifically for those with low levels of vitamin D, thyroid issues, scalp conditions, anemia, postpartum hair loss, and more, this supplement also acts as a general multivitamin.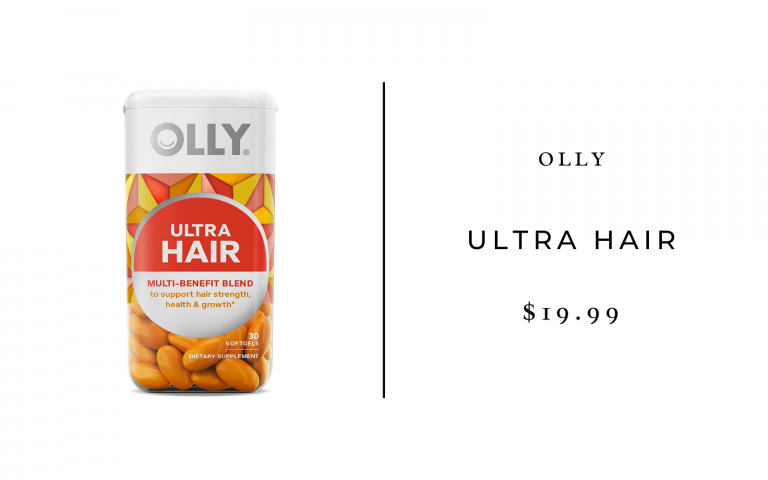 Olly's multi-benefit, powerful blend works its magic with unique ingredients. Along with biotin, this supplement contains vitamin D, vitamin B12, keratin to help nourish hair, as well as silicon to aid in the formation of collagen. These vitamins are known to support stronger, fuller-looking locks from within. They can even help protect hair pigment and boost healthy growth. Made with zero sugar, these soft gels also taste delicious.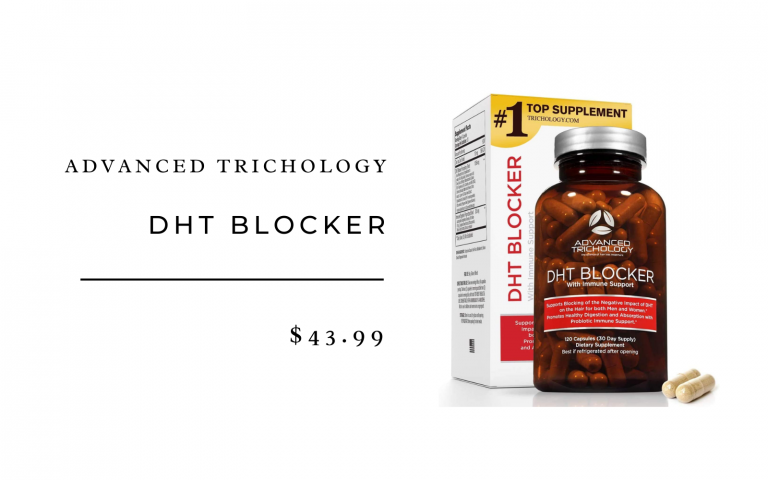 Known for exceptional results in men and women with genetic hair loss, these supplements contain a unique formula to fight hair loss due to DHT. DHT is a hormonal imbalance, involving androgens (male sex hormones). Research shows that DHT can cause hair follicles to miniaturize, thus contributing to male pattern hair loss. Advanced Trichology's DHT Blocker was developed in their top rated hair loss treatment centers, scientifically tested with amazing success.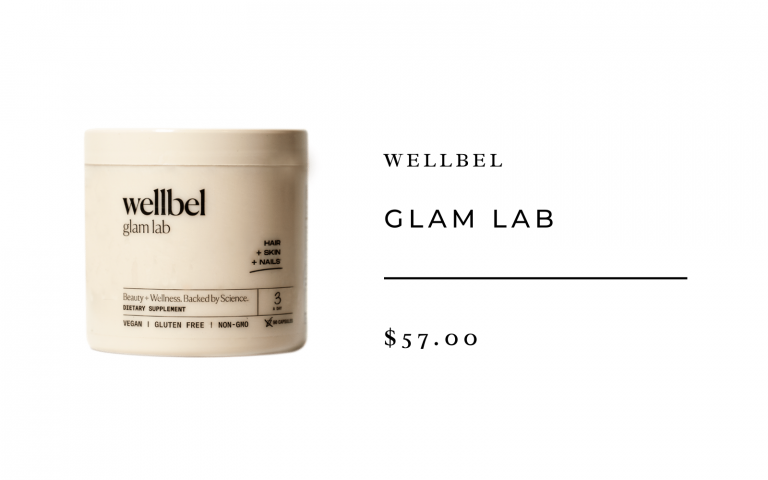 The testimonials speak for themselves. Women rave about this new supplement—and for good reason. They notice results within a few weeks, and hair is overall thicker, softer, and shinier. Backed by science, Wellbel is formulated with essential vitamins, minerals, and phytonutrients. These vitamins support hair, skin, and nail health, from the inside out. Evidence-based, Wellbel only uses vegan, gluten-free, and non-GMO ingredients. These ingredients, like betaine HCL and saw palmetto, have been used in human clinical trials and published in peer-reviewed scientific journals.